Hansen Equestrian Trunk Covers and Accessories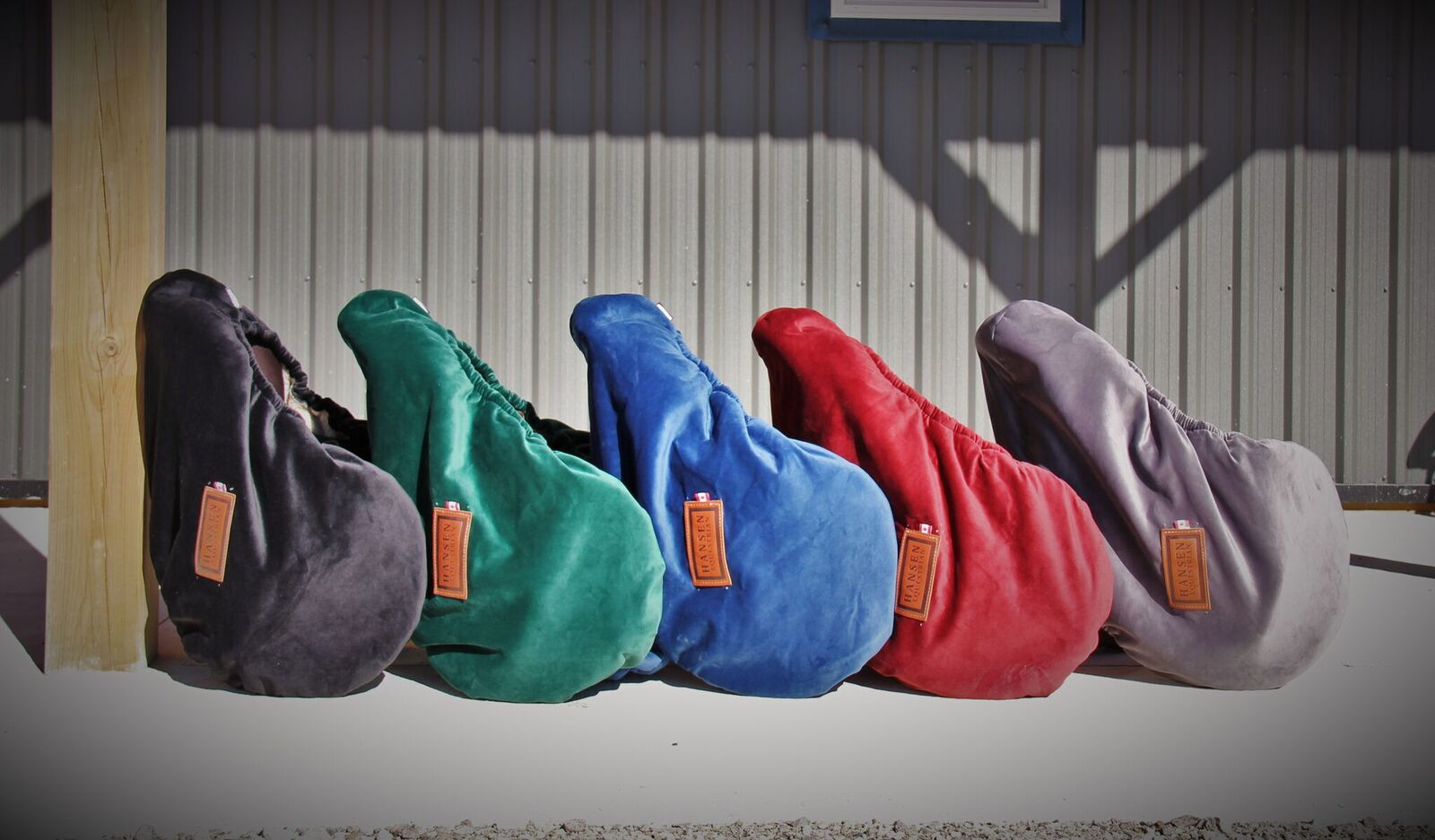 Hansen Equestrian Trunk Covers and Accessories
Proudly Made in Canada
Hansen Equestrian is a line of products that blends fashion, function and exceptional quality and brings new life to things we as equestrians use every day. Through innovative designs and attention to the most intricate details Hansen Equestrian is raising the bar for quality and craftsmanship in our industry.
All Hansen products are machine washable and made from furniture grade fabrics for extreme durability. Luggage grade zippers and heavy duty hardware ensure a secure fit and long lasting products. Our designs go above and beyond the basic functions of current products and are designed by an equestrian for equestrians!
Our Product line currently includes: show sheets, rain sheets, saddle covers, tack trunk covers, helmet bags, dress sheets, throw blankets, quarter sheets, throw blankets and clip on boot towels.
The Hansen line creates an eye catching irresistible display that keeps customers coming back for more. With a variety of products for every budget and style, Hansen Equestrian is on the cutting edge of equestrian product development. We are looking forward to expanding further into the retail market and creating new products and designs that will exceed expectations and provide our wonderful sport with the quality it deserves.
Please contact us below to customize and order any of your Hansen needs!